Mantall Deliver Articulated booms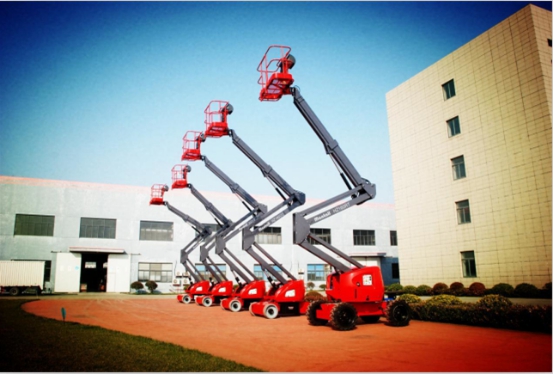 Yesterday, five units articulated booms design and produce by Mantall were finished, including one diesel HZ160RT, one electrical HZ160DC, three electrical HZ140DC. The five machines will be delivery to Singapore, Spain and Germany customers.
---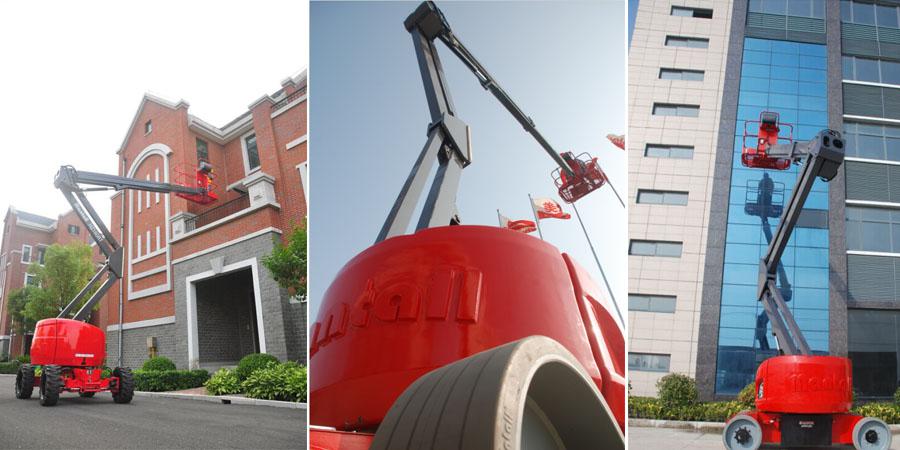 Articulated Booms Features:
Mantall HZ Series Self-propelled articulated booms provide users with a multi-angle and multi-faced operation functions, its unique boom design can close to multiple barriers space for operating, excellent self-propelled capability, 360-degree rotating chassis as well as swinging up and down platform functions make the work more easily.

Stability and Security:
Firm solid tires provide a solid foundation for the security and stability. Electrical series are Non-marking tires, can prevent ground form being damaged.
Easy maintenance:
Humanized clamshell design allows maintenance personnel to access to maintenance points easier, making maintenance easier.
Intelligent control, operate more easily:
Mantall HZ series adopt Hall-effect fully proportional control handles and CAN bus intelligent control system, making the operating more simple and allowing to run multiple functions simultaneously. It is easy to diagnosis and upgrading in the maintenance, upgrading and other process.
Multiple power sources:
Mantall HZ series self-propelled articulating booms provide users with electric or diesel power source. Electric is quieter and clean, suitable for indoor use. While the diesel is more convenient to use in the field.